A day out to the Mayflower Theatre in Southampton is always an enjoyable one.  Heavy showers was a feature of the day but we managed to avoid most of them.  We made our way to Poole Train station, where we caught the South Western Trains train to Southampton Central.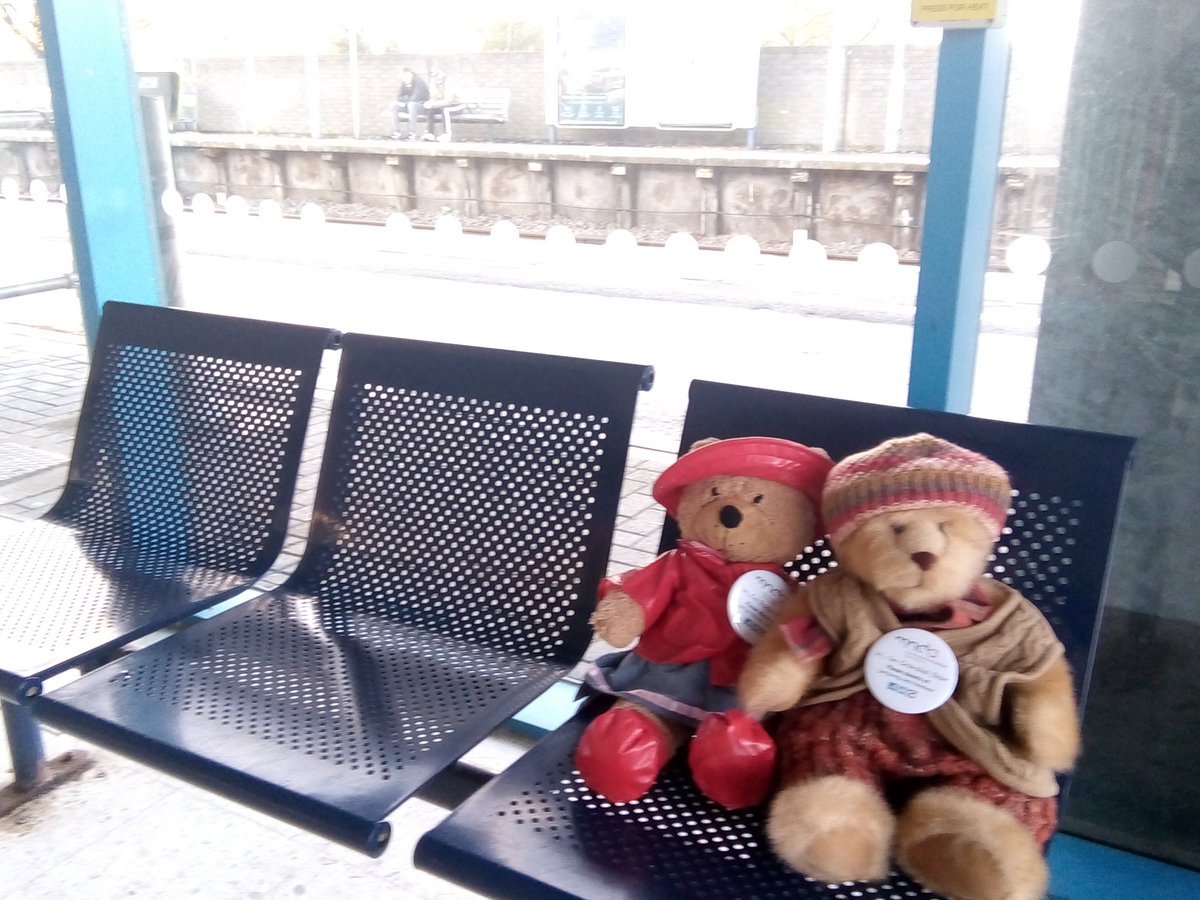 Needless to say there was a heavy shower as we got off the train.  We had lunch booked at the Ovation Restaurant at the Mayflower so we went straight to the theatre to get out of the rain.
It was lovely to be back at the restaurant with Grandad Bear.  We've lots of happy memories here (we came with Rosemary at Christmas the year before she died).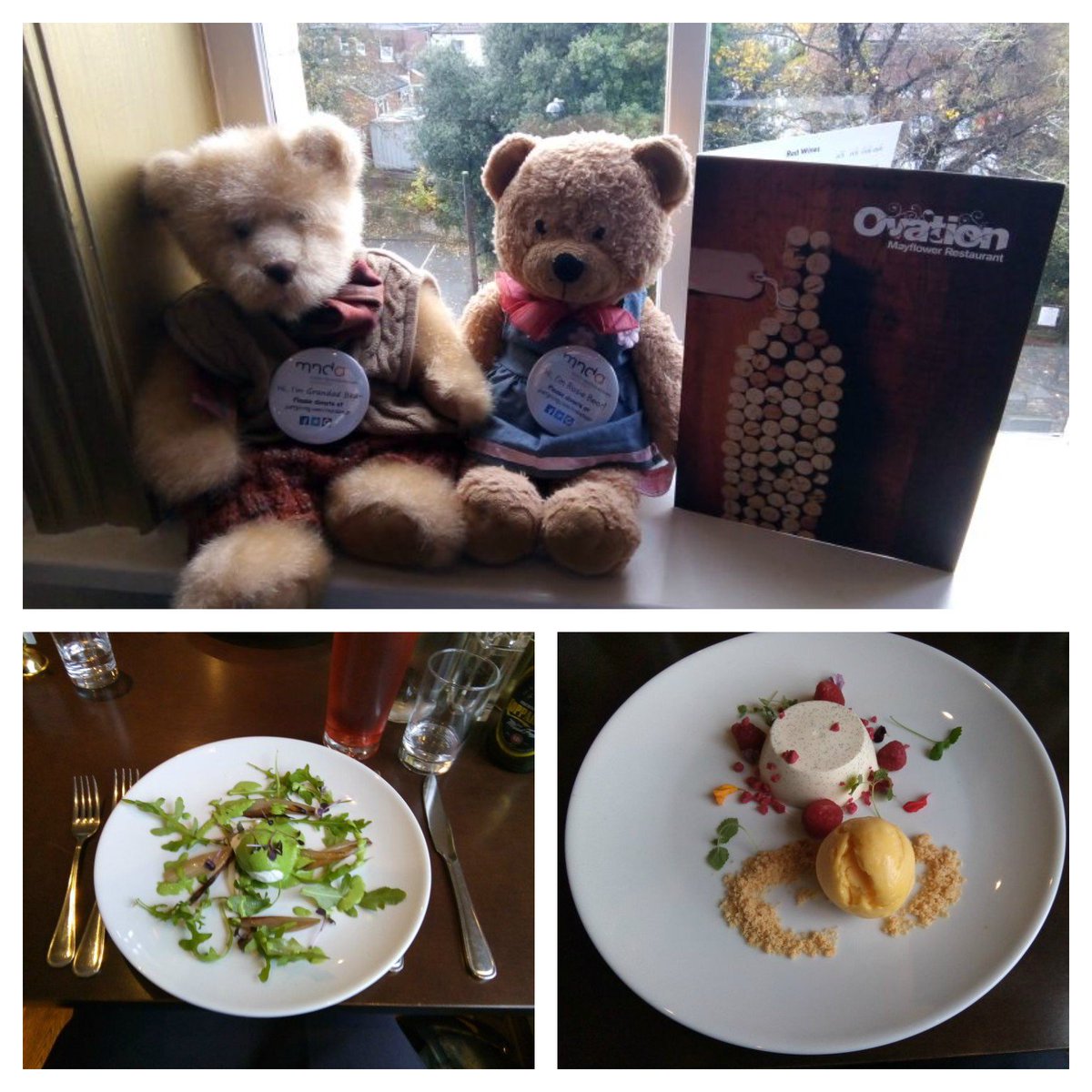 I decided to have the dish of the day as a main course, a rather tasty bangers and mash, but you can see from the photos above the starter and sweet were immaculately presented, a real feast for the eye as well as the stomach.  The starter was a shallot and poached egg salad and the sweet was a vanilla panna cotta with raspberries and mango ice-cream and biscuit crumb and assorted flowers.  I was so keen to dig in that I forgot to take a photo of the sausage and mash!  It was very tasty though.  We followed the meal with a leisurely coffee before wending our way downstairs for the show.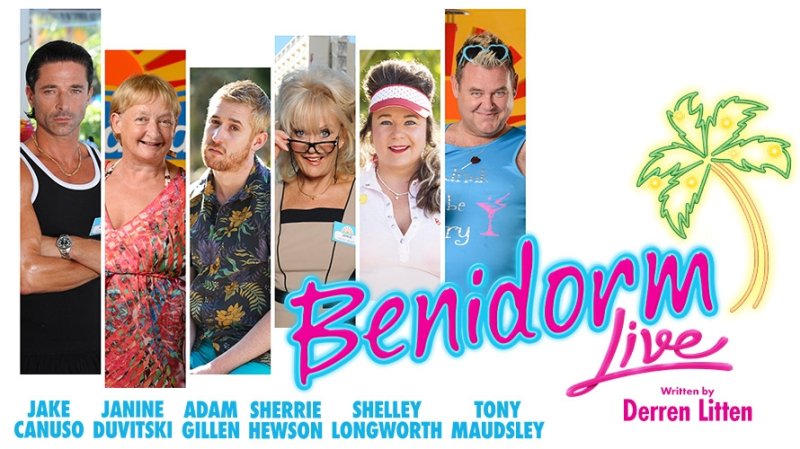 It was funny to see the stars on stage, exactly as they are on the TV.  The set was very well done with the first half changing between different locations in the Solana Hotel and the second half in Neptune's Bar.  The storyline was good, as was the singing and dancing that was interspersed during the show.  Janine Duvitski as Jacqueline, Tony Maudsley as Kenneth stole the show along with Jake Canuso as Mateo, who brought his dance experience in to play joining in with the dance routines and then his own routine. Shelley Longworth also had the opportunity to demonstrate her lovely voice in the second half.  All the cast were excellent and it was most enjoyable.
All in all, Benidorm Live is a great ensemble romp through the world of double entendres and un-PC humour, some might say it's rather dated and predicatable, but we all had a great time and you could see that the cast did too.
One final mention for the Mayflower itself, as it's the first time I have seen it since it's upgrade and redecoration – very nice it looks too.  The seats are comfy and the auditorium has had a makeover in a lovely deep red and gold.  It is a really lovely theatre and we always enjoy coming here.