Well, it's the last few days of the tour and we have come to Sydney, home of the Iconic Sydney Harbour Bridge and Opera House, both of which will be on the list to visit.
First we drove over Sydney bridge from the North side, where the hotel is to the South side where the shops and park are.  We stopped at Bondi Beach, a sweeping crescent of white sandy beach located 4 miles east of Sydney, which is popular with surfers, locals and tourists.  There was a nippy wind but at least the sun was shining.
There are plenty of cafes and restaurants here and as many of you who follow my adventures, I do like tea and cake and a good view – I am a bit of a lazy old bear!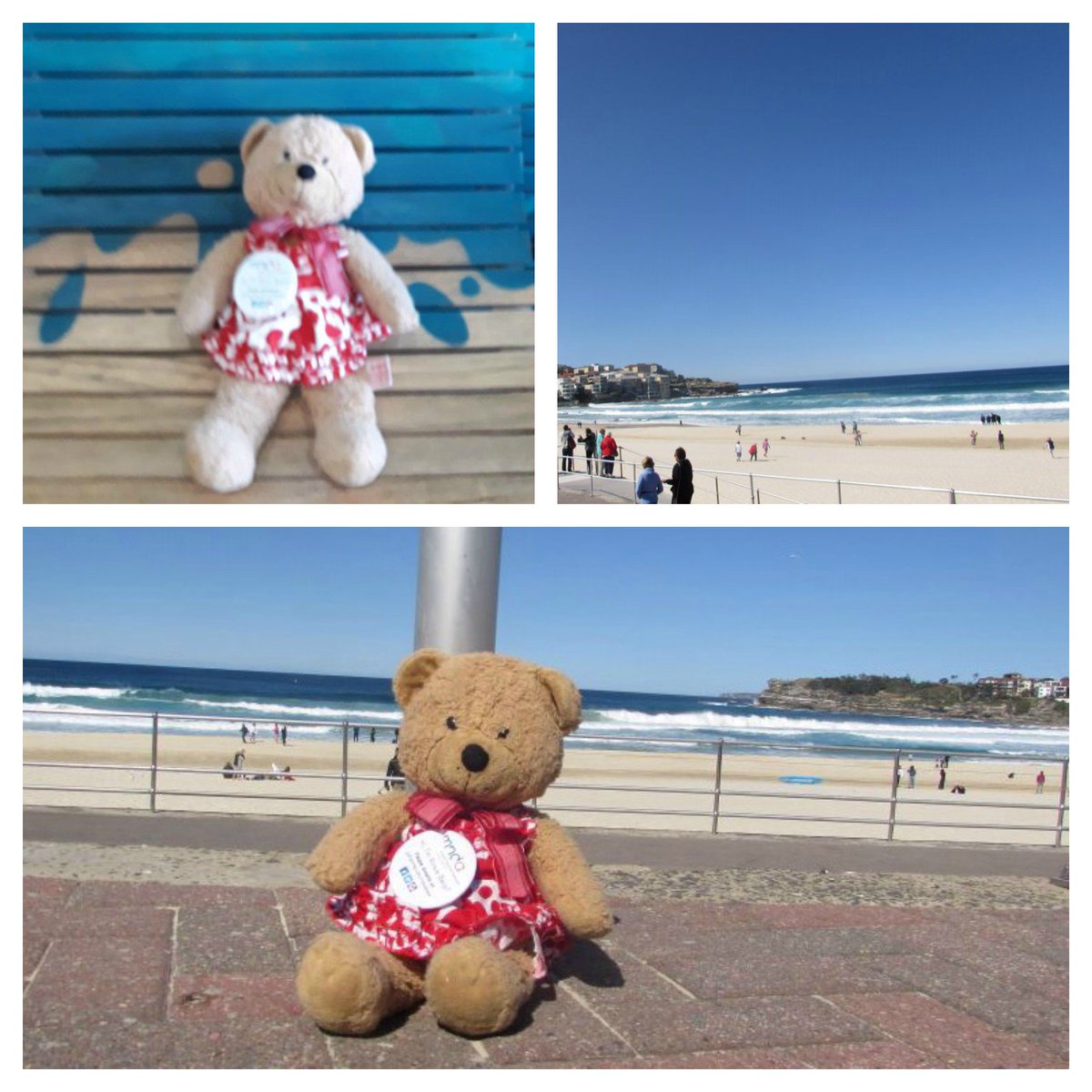 The tour company had arranged a harbour cruise, which took in the famous sights and included a delicious lunch.
Here's a photo of us passing under Sydney Harbour Bridge, which took 8 years 5 months 22 days to build, construction completed 19 January 1932 and opened 19 March 1932.
It was tested by putting 96 steam engines end to end 
! That must have been a sight!
 And we also took a tour round one of the most famous buildings in the world – The iconic Sydney Opera House, which took 14 years to build and was opened by Queen Elizabeth II on 20th October, 1973.
I'd encourage everyone who visits to have a tour and if you're lucky enough, like us, you might get to here someone singing on the stage.
It was really nice to have a few days relaxing with family that we only see once in a blue moon.  We had chance to relax and had a really good catch up.  Then we went to visit Palm Beach, the famous beach where they film Home and Away (our relatives are avid watchers of that and Neighbours).  It's funny to think we watch it sat on the other side of the world 🙂
Well, our time in Australia has come to a close and it's time to wend our way back to the UK.  We've enjoyed our Distant Journey's tour round the country and we definitely hope to be back one day…